All Regions
Noord Amerika
Europe
APAC
MENAT
Momenteel hebben wij vacatures

ONZE BEDRIJFSCULTUUR
Bij Applied Medical maak je deel uit van een op samenwerking gebaseerde bedrijfscultuur met een gedeelde missie om een ​​zinvol, positief verschil te maken in de wereld. Je wordt ondersteund door voortdurende persoonlijke en professionele ontwikkeling, gezondheids- en welzijnsprogramma's, en meer.*

Wij waarderen de diverse achtergronden, ervaringen en perspectieven van onze teamleden, die cruciaal zijn voor het succes van onze organisatie. Als je een passie hebt om je carrière voort te zetten in een inclusieve en dynamisch bedrijfscultuur, kom dan ons team versterken!
0

+

65

Verschillende nationaliteiten
werken samen
0

+

5,000

Team members
over de hele wereld
0

+

75

Landen waar onze medische apparatuur
wordt gebruikt en gedistribueerd
0

+

84,000

Medische apparatuur gemaakt per dag door onze
teamleden
VERBINDING MET ONZE OMGEVING
Het hele jaar door bieden we kansen voor vrijwilligerswerk, om een positieve verandering te creëren en een betekenisvol verschil maken in het leven van anderen. Dit draagt bij partnerschappen binnen onze gemeenschappen op te bouwen en tegelijkertijd de banden te versterken tussen jou en je teamgenoten.
LEEROMGEVING
You can enjoy a collaborative environment that allows opportunity for choice and growth in individual career paths. We support your professional development, encouraging you to expand your skill set as you explore various roles within the organization.
VERTICALE INTEGRATIE
Ons team ontwerpt, ontwikkelt en produceert onze medische apparatuur in eigen beheer en biedt uitzonderlijke klantenservice, ondersteuning en trainingen.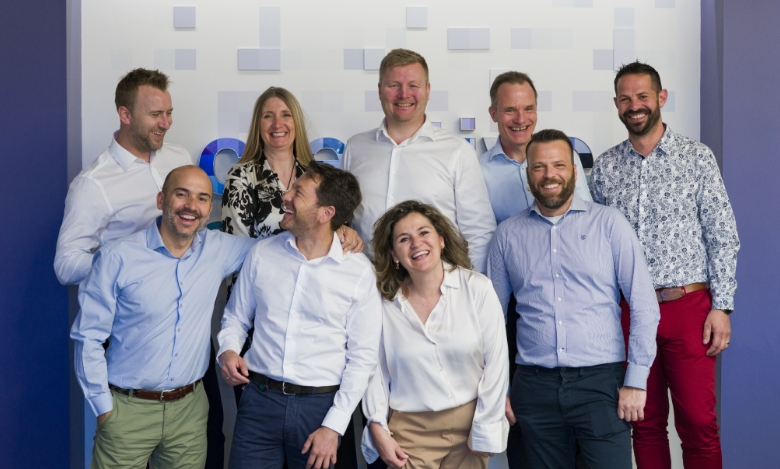 Equal Opportunity Employer
Applied Medical is een werkgever die gelijke kansen biedt, omdat we diversiteit in ons bedrijf waarderen.

*Check bij ons lokale team of er een bepaald voordeel beschikbaar is voor een vermelde functie.